No results were found for the filtering!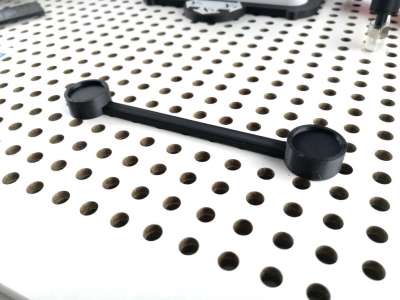 DOBOT Magician Conveyor / Belt - Bracket for...
DOBOT Magician - Conveyor Belt / Belt - Bracket for the Workspace - Compatible to the Workspace from Funduino With this module the DOBOT conveyor belt "Belt Kit" can be fixed at the Workspäce of Funduino. Thus the previous position is secured even after a dismantling and assembly of the modules. With this module the conveyor belt can be fixed at any position on the...
Available immediately, delivery time 2 to 4 working days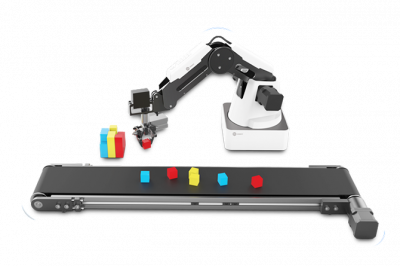 Dobot Conveyor Belt Kit - conveyor belt
The DOBOT Conveyor Belt / Conveyor Belt The purpose of the DOBOT Conveyor Belt seems to be quickly recognized: it offers the possibility to transport material. But is that all? No! The conveyor belt is probably the most important building block in the course of Industry 4.0 for simulating a production line. Below you'll find a video we recorded (admittedly somewhat in...
Free shipping
Available immediately, delivery time 2 to 4 working days