Cookie settings
This website uses cookies that are necessary for the technical operation of the website and are always set. Other cookies, which are intended to increase comfort when using this website, serve direct advertising or facilitate interaction with other websites and social networks, are only set with your consent.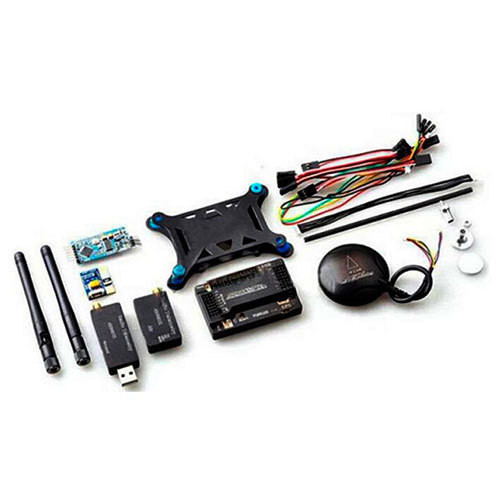 Image similar
Crap! Sorry, this item is currently sold out.
We will notify you as soon as the item is available again.
ArduPilot APM Flight Controller Set APM 2.8 6M/H GPS & OSD & Radio 915 MHz Radio Telemetry Kit
Quantity
Unit price
to

1

€205.26 *
from

2

€184.73 *
from

3

€182.68 *
from

4

€180.63 *
from

5

€178.58 *
incl. VAT plus shipping costs
Delivery time 1-3 Working days
Item no:

R4-C-4-4

Weight:

0,01 kg

Packing dimensions:

4 cm

x

1.3 cm

x

0.7 cm

(L x W x H)
Secure and fast payment with
Package content: 1x APM2.8 flight controller with shock absorber 1x NEO-7M GPS module 1x...
more
Package content:
1x APM2.8 flight controller with shock absorber
1x NEO-7M GPS module
1x power module
1x mini OSD
1x 3DR 915 MHz radio telemetry kit
1x GPS stand
Attention, the following description is an automatic translation:
PM Flight Controller Set APM 2.8 6M / H GPS & OSD and radio telemetry
Description:
Brand: APM
Item No .: APM 2.8
Item Name: Flight Controller Set
GEOGRAPHIC POSITIONING SYSTEM:
6MGPS / 6HGPS
Power cord: The standard style of APM
Compass: 6M / 6H
Output connectors: Compatible with APM serial port and I2C port
Telemetry:
3DRobotics 3DR Radio is the ideal way to establish a telemetry link between the APM and a ground station. Small, cheap and with a long range, the 3DR radio uses open source firmware that allows us to do things that are not possible with other radios.
- Comes with protective cover
- Very small size
- Lightweight (less than 4 grams without antenna)
- Available in 900 MHz or 433 MHz variants
- Receiver sensitivity up to -121 dBm
- Transmit power up to 20 dBm (100 mW)
- Transparent serial link
- Data transmission speed up to 250 kbps
- Range of approx. 1 mile
- MAVLink protocol framework and status reporting
- Frequency hopping spread spectrum (FHSS)
- Adaptive time division multiplexing (TDM)
- Support for LBT and AFA
- Configurable duty cycle
- Built-in error correction code (can correct up to 25% of data bit errors)
- Demonstrated range of several kilometers with a small omni antenna
- Can be used with a bidirectional amplifier for even greater range
- Open source firmware
- AT commands for radio configuration

Power module (with BEC):
Used to test battery voltage and current, the flight control board calculates the remaining power of the two receiving batteries and estimates the remaining flight time.
6S maximum voltage input, can measure the maximum current of 90A, realize the plate test and battery capacity monitoring voltage. Dr. voltage current detection Official design parameters, design parameters and 3 ground stations (mission planner) can directly refer to the official wiki settings
OSD:
APM has a complementary OSD card called MinimOSD. Reads all MAVLink data into the APM telemetry stream and overlays it with the video stream if you are using an integrated camera and wireless video transmitter. This is useful if you are flying in First Person View (FPV) mode or do not want to use a laptop on site to view your telemetry data in the mission planner.
Note: This is an open source module

APM 2.8 Features:
- Changed the interface from 1.0mm 6P SM06B GPS to DF13-4P I2C external compass interface. Add DF13-5P GPS interface with external compass interface
- The I2C interface has been changed to a multifunctional MUX interface. Users can configure the interface as UARTO, UART2, I2C, OSD and standard OSD interface
- 2.8 ADOPTS LP2985-3.3, the voltage reaches 16 V, increases reliability, reduces the probability of gyroscope health voltage problem
- 2.8 Use the jumper cap to select, find the MAG pins on board, insert the jumper cap into the compass, remove the jumper and external compass
- v2. 5 has just added the high frequency component of the filter circuit, which has generated 0.1 uF to filter the high frequency interference. The board does not have a large capacitor capacitance to filter the low frequency component of the ripple. 2.8 Added a 47 tantalum capacitor, improve the APM board chip, power supply stability.
Delivery contents:
1 x APM 2.8 flight controller
1 x GPS
1 x OSD
1 x radio telemetry
1 x power module
1 x shock absorber
We have the technical datasheet of all components available. If it is not in the product download sheet, send us a message through the contact form and we will post it on the website as soon as possible.
Further links to "ArduPilot APM Flight Controller Set APM 2.8 6M/H GPS & OSD & Radio 915 MHz Radio Telemetry Kit"
Read, write and discuss reviews...
more
Customer reviews for "ArduPilot APM Flight Controller Set APM 2.8 6M/H GPS & OSD & Radio 915 MHz Radio Telemetry Kit"
Write rating
Reviews will be activated after verification.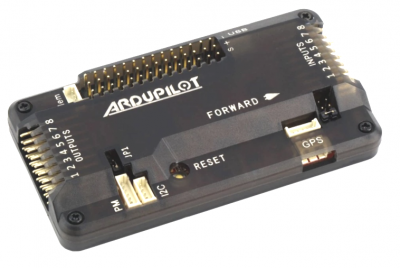 APM 2.8 Flight Controller, Autopilot - ARDUPILOT
Add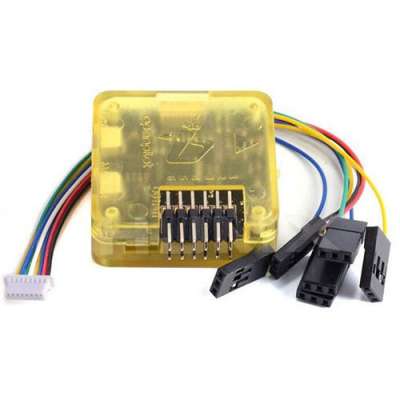 Mini CC3D Openpilot Open Flight Controller 32...
Add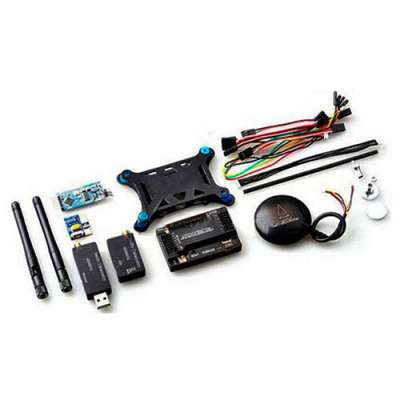 ArduPilot APM Flight Controller Set APM 2.8...
Add